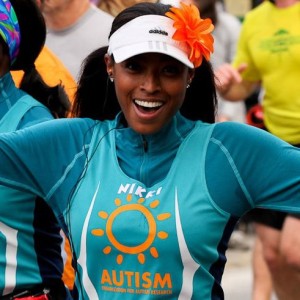 42. In my first blog posting, I celebrate Forty-two.
Years on this earth. It boggles my mind, and yet the fact still remains. I am forty-two years old. Wow!
But forty-two is a great number. Bill Clinton was the 42nd President. Today is his birthday too you know! The late, great Jackie Robinson wore the #42 when he broke segregation barriers becoming the first African-American to play Major League Baseball in 1947.
And today we celebrate Chicago's Jackie Robinson West 11-13 Youth Baseball team advancing to the next round of the Little League World Series last night.  An all-black team from the "hood," doing good, for all the world to see at a time when we are in dire need of a reminder that there are positive things happening with the youth in our urban communities.  Happenstance?
Side note: My husband John, FHL Autism Daddy, played on the 1979 Jackie Robinson West All Stars team and credits his time on the team as one of the most influential experiences of his life. Pictured Standing, third from left.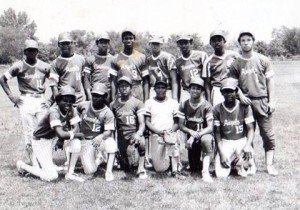 As I entered this world in 1972, the late Jackie Robinson was making his transition into the Heavenly world. Spirits crossing paths. I've learned a lot from the legacy he left behind: Grace under pressure.  Honor and humility.  A foundation built on faith. While I respected his legacy on the field and admired his business acumen in retirement, I had no idea in my younger years, what impact these lessons would have on me later in life.
Did you know that his oldest son and namesake, Jackie Robinson, Jr., experienced "emotional troubles" as a child and was educated within the special education system? How fortuitous.
As I celebrate my birthday today, and we prepare to begin this upcoming school year with the sting of last year's unfolding still fresh upon us, I arm my 42 year-old-self with Grace, Honor, Humility and Faith, for this battle of Jeremy's is not his alone. It's mine too.
Fortuitous.
The word in itself has evolved over time from its original sentiment of having "happened by chance" to the modern-day assignment of being "lucky or fortunate."
Autism forever changed my world by chance, but I am oh so fortunate that it did!   I am stronger. I am more compassionate. I am a better woman and a better mother.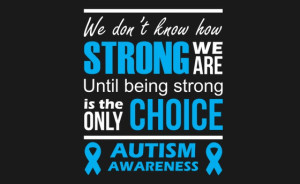 Four. Two. It. Us.
We are in this together kid.
Me and Mine. 4+2 = 6. Team Sterling.
Blessed. For we are not just strong, we are Autism Strong.
My birthday wish this year is that ALL of my children enjoy a happy school year filled with academic success, budding friendships, personal growth and fun!
That my friends, would be the icing on the cake!
42.
#JackieRobinsonWest #RunForAutism #BlackTriathlete #SoleTriSisters #OAR #EbonyMermaids #WomenRuleTheWorld #Tri4Autism #Journey4Jeremy #BillClinton #JackieRobinson